Metal Press Processing
Accumulating Extensive Knowledge about Press Processing.
With technology, we are able to understand the precise shapes required for manufacturing and the advantages of certain metals. With this in mind, we have developed a production system that allows us to continuously and consistently handle all aspects from mold design and mass production. Furthermore, we have established relationships with a wide range of industries and customers involving a similar range of products such as bicycle parts, electrical parts, automobile parts, and building parts etc.
For any questions or consultation on press production and working, please feel free to contact us.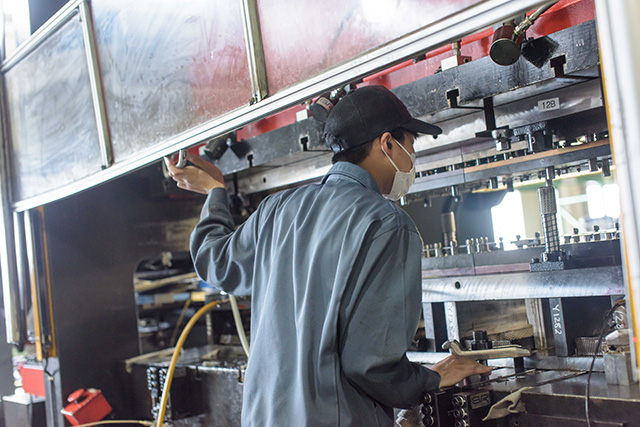 High Production Capacity
We own press machines ranging from 25 tons to 1,000 tons and plate thickness from 0.1mm to 6.0mm. With these machines we are able to operate with high production capacities in our facilities. This allows us to respond to the various needs of our customers in a fast and effective manner.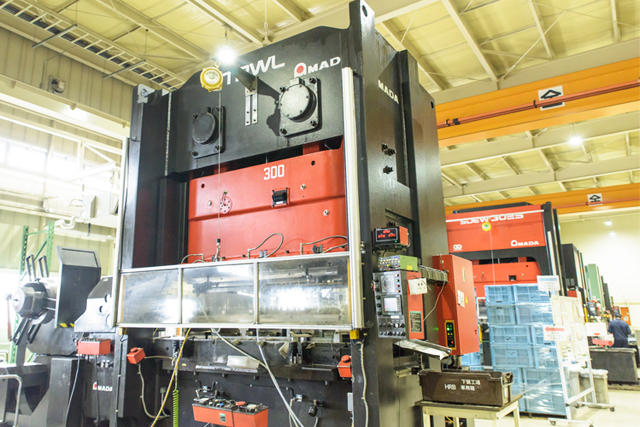 Extensive Knowledge
We have been able to produce shapes which were considered impossible to produce through press processing. In this process, we deal with various metals such as iron, aluminum, stainless steel, and copper. Our extensive knowledge surrounding press processing and the materials we use enables us to respond to our customer's requests appropriately.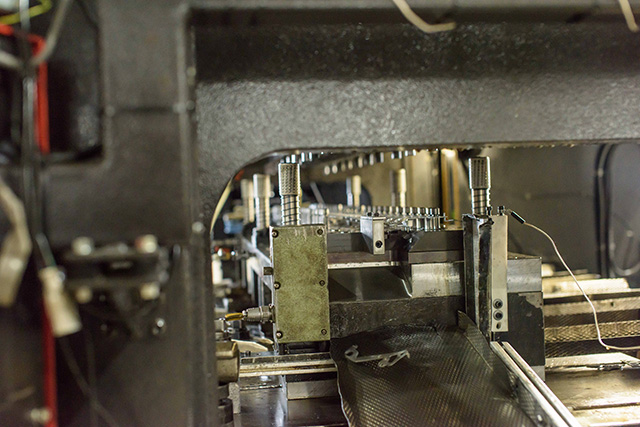 Flexible response in cooperation with cooperating companies!
Due to the nature of product specifications and processing we recognize the variety in the needs of our customers. If you have an inquiry and it is difficult for us to deal with everything we are able to cooperate with our trusted partners and cooperating companies in order to manage and deliver customer requests.