Greetings&Our Vision
A Message from the Director
First and foremost, I would like to express my gratitude for your continuous support. Since our founding in 1961, Ueda Industry has held a fundamental policy of providing "better products faster", emphasizing the importance of being able to respond to the information from our customers.
In recent years, the environment of the manufacturing industry has seen large changes. Operating within this changing industry and adhering to the expectations held of us we put our utmost effort in making sure to priorities and emphasize quality products and quality services to our customers.   
At the same time, we strive to create a workplace where our skilled employees can strive. Our management philosophy holds the happiness of our employees as highly as the development of our company. I look forward to the further growth and encouragement of both our company and our people.
Ueda Industry
Chief Executive Officer Mamoru Ueda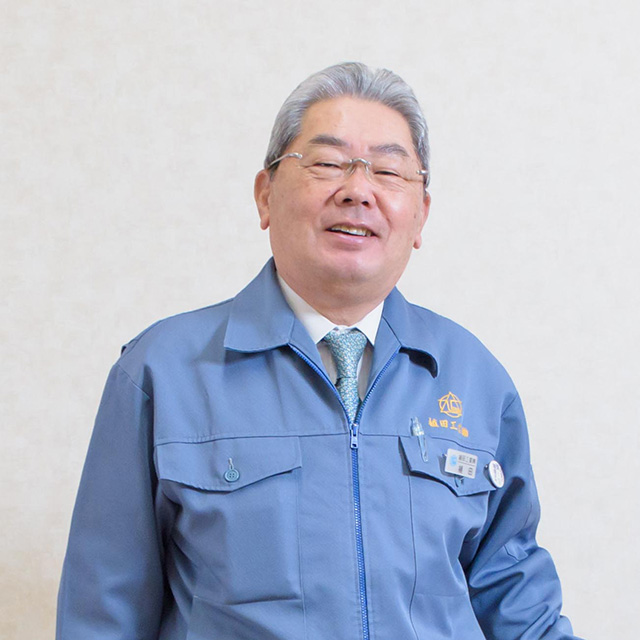 Work ethic
Pay Respect to customers and fellow employees
Be Honest and respectful when teaching and learning
Work earnestly
Understand your own responsibilities.
Commit to your word. Achieve your goals
Keep your promises. Build Trust
Set big dreams.
Continuously work towards company development and staff happiness.
Our Vision
Aspiring for both the development of our company and the satisfaction of our employees, Team Ueda focuses on quality and technological improvements in the manufacturing of our products. Through this, we make sure to strive to and maintain the trust established in us to continue delivering quality products.
ISO Certification.
Receiving the Quality Management System authentication in 2001 and the Environmental Management System authentication in 2005 from the International Organization for Standardization, we continue to prioritize high quality in all management areas of Ueda Industry.
Our main facility was awarded with the ISO 9001 award (Quality Management System), and our subsidiary factory received both the ISO 9001 and ISO 14001 awards.
Main Factory
Quality Management System ISO 9001.
Mikata Factory
Quality Management System ISO 9001
Environmental Management System ISO 14001
Yao Factory
Quality Management System ISO 9001.
Quality Policy
Our slogan, "better products faster" is integral to our management policies. Providing products of the best quality to satisfy our customers in a timely manner is the mission of Ueda Industry. In order to do this, we hold and prize our high standards as we operate as efficiently as possible.
Environmental Philosophy
At Ueda Industry, we recognize the pressing issues of environmental preservation, and work to do our part in maintaining and preserving the world's environment in all aspects of our business operations.